Save Money on School Stationery Shopping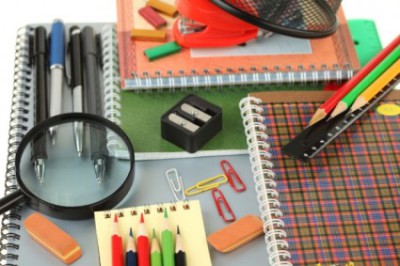 Back to school time is here, like every year the little ones want everything new this time also. No matter how many things you buy for your children, they still manage to lose their school stationery or something is always missing. These expensive things act like little magical object which manage to disappear in no time. The rubbers and the pencils are the most wanted items throughout the academic year.
This time when you go to buy these things add almost 5 Invoice Books A4 Duplicate to your list as well. You may wonder what good are they for, but you will get to know that later in this article. Many of us shopping for such items seem a big mess and end up losing lots of money on things that could have been bought at much cheaper rates.
Before going for shopping for school writing materials, wake up the detective in you. Search the whole house, turn it upside down. I am sure you will find many such items in your home, which are as good as new. Also look in your child's room and study area, they are the most treasure keepers.
Once you have sniffed out all of the items from every corner of your house, make a list of two columns; one for the things you have and one for the things you need. In the need list, add those 5 invoice books A4 duplicate. Trust me they will be very useful.
3.    Bulk and sale purchases
Go to one of those bulk buying shops or to those shops which offer special sales on such occasions. This will not only allow you to have a yearlong supply of supplies in one go, but will also make it easy for you to get everything in your budget.
Make a list of how each child of yours will get their stationery and keep each individual's share a side. Once you are done with dividing supplies for initial use of school keep the remaining safe and hidden. Time to distribute, now you get to use one of those 5 invoice books A4 duplicate that you bought.
When giving each child his set of supplies not it down in the invoice book, make them sign it and give them their copy of shopping. As they are duplicate books you will also have an evidence of assigning the supplies. This way they can never say I did not get them, nor trick you into giving you more supplies.
Whenever your children ask for more supplies, make them work for it. Assign them some duties and as their pay give them their required supplies. This way they will truly earn them and will know the true value of the supplies.
Products

Store Info

1st AlphaPrint Ballymount Store:

Unit G2, Ballymount Drive, Ballymount Road Lower, Dublin 12

----------

2nd Alphaprint Blackrock Store:

6 Rock Hill, Main Street,Blackrock,Co.Dublin